We are delighted to welcome Matt Price Sensei on Sunday 17th of March 2019. This is a unique opportunity to train with a truly World Class karate-ka ! His career highlights :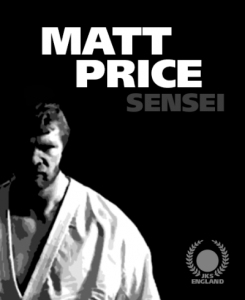 – 9 times KUGB National Champion
– 16 x Grand Slam Kumite Champion
– 2 times EU Competitor of the Year
– KUGB Grand Champion
– EU Individual Kumite Champion
– World Team Champion
– Graded 6th Dan in Japan
The event will take place in our Holmer Green dojo and will consist of 2 x 90 minutes' sessions:
– 1st session : 10:30am to 12 noon
– 2nd session : 12:30pm to 2:00pm
Please note that this event will be run instead of the grading training scheduled to take place on the same day in the Chesham dojo. The cost per person is £20 for the day. For further details, please talk to your Dojo instructor or contact Dave Davenport by email at david.davenport7@aol.com or by text on 07753761778.